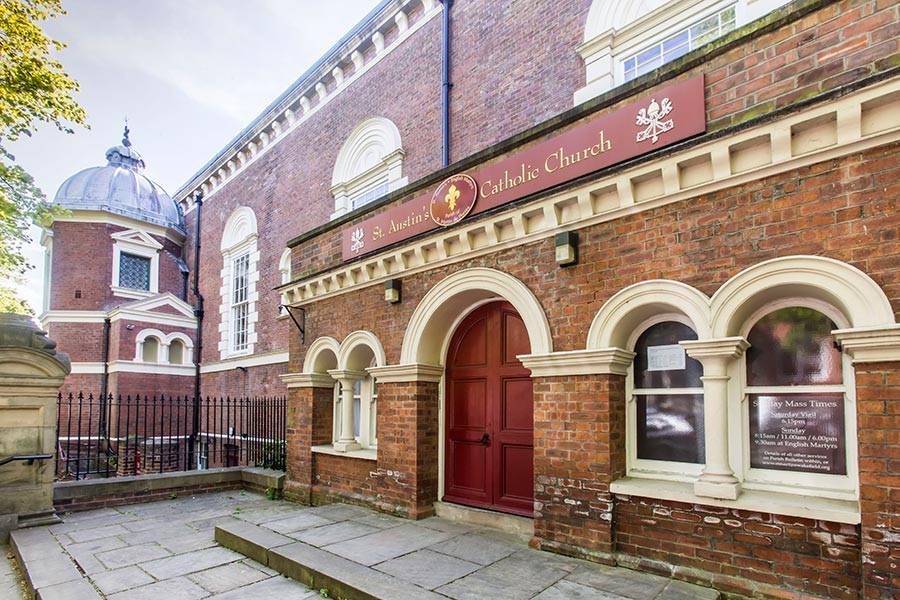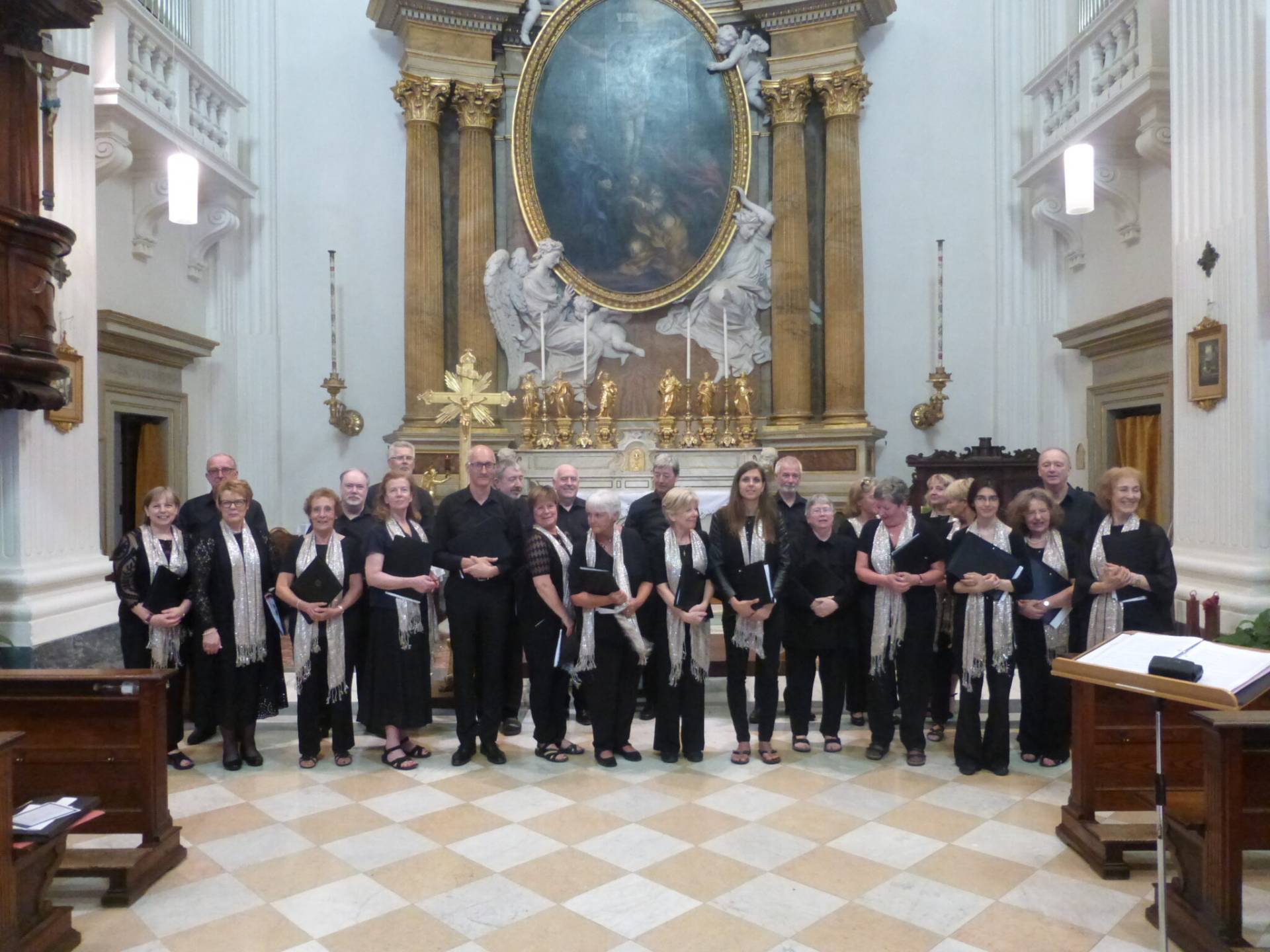 Slide 1
Welcome to the parish of St Austin's and The English Martyrs
Our parish is one of the oldest parishes in the Catholic Diocese of Leeds. It serves the centre of the City of Wakefield and its surrounding areas.
Slide 2


Bulletins
Keep up to date! Click on the bulletin link below to view and/or download our information.

Latest News
Great OFSTED report, huge amount raised for charity and news of Fr Sean induction ceremony
Welcome to our Parish
---
Our parish is one of the oldest parishes in the Catholic Diocese of Leeds. It serves the city centre of Wakefield and the surrounding areas. We are a large and very active parish with 500 people or more attending Mass every Sunday.
The Parish includes two churches. St Austin's in the city centre which was built in 1828 and is one of the oldest churches in our Diocese. St Austin's was the one of the first Catholic churches built in the area since the Reformation and is Wakefield's "mother church". The English Martyrs' Church was built in 1957 to serve the western suburbs area of the City. Beneath and to the sides of St Austin's is a range of parish rooms and a parish halls built in 1931. There is also a social centre below English Martyrs' Church in Lupset. We try to keep the churches open during the day for private prayer and reflection.
Worship
---
Mass Times: (Note these maybe subject to change-especially at holiday times like Easter and Christmas. Please check with this week's bulletin).
Times of Services
---
Monday
Mass: 9:30am 7:30pm:
Novena & night prayer 1st & 3rd Mondays of the month
Tuesday
Mass 11.30a.m. English Martyrs
Mass: 6:30pm St Austin's
Wednesday
Mass 12.00p.m. St Austin's
Thursday
Mass 12:00pm St Austin's
Friday
Mass 12:00pm St Austin's
Adoration: 7.30p.m. English Martyrs
Saturday
Mass 9:30am St Austin's
Saturday Vigil Mass: 6:15pm (SA)
Sunday
8:00am, 11:00am (Sung Mass). 6:00pm
First Saturdays Devotion, Act of Reparation to the Immaculate Heart of Blessed Virgin Mary. Every First Saturday the Rosary will be recited after the 10:00am Mass before the beginning of the Hour of Adoration of the Blessed Sacrament. Some materials for mediation on the mysteries of the Rosary can be found on the offertory table. Please return to table after use. Please see the folder in the Narthex for further information regarding the full requirements and promises attached to the Devotion.
Mass of the day will be offered for this devotion.
---